FEEL BETTER. TRAVEL FARTHER.
S5 Sentinel
Suspension Base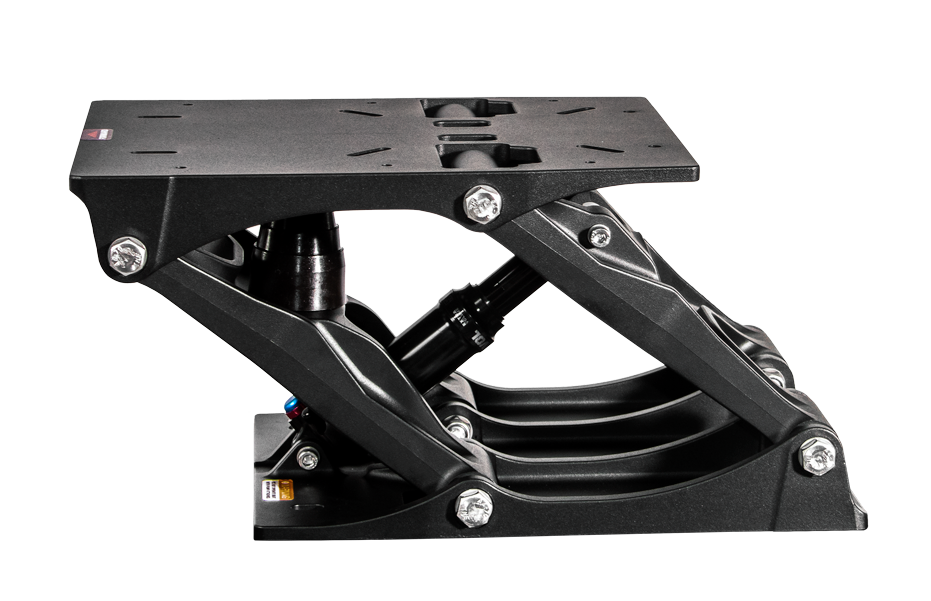 The Shockwave S5 Sentinel provides comfort and safety to boaters, offering them an experience they've never had before. It offers a smoother, safer and more comfortable ride, protecting occupants from the shock of wave impact. Recreational boaters can stay out longer and travel farther with less fatigue. The S5 Sentinel comes in a matte black or glossy white finish. It is easily and quickly installed in virtually any boat and can be mounted on a riser box or a short, stocky pedestal with minimal effort.
Suspension travel is 4-inch vertical and 1.5-inch forward, mitigating deceleration associated with wave impacts.

Improved Performance and Strength

Increased Lateral Stability

Fully Adjustable FOX FLOAT Shock Absorber
for All Payloads and Sea Conditions

Surge Protection: Suspension Travel is
4-inch Vertical and 1.5-inch Forward, Mitigating
Deceleration Associated with Wave Impacts

Adjustable Compression and Rebound Rate

Minimal Parts Count and Simple Construction
The S5 Sentinel is most often found on fishing boats, coastal cruisers, ski/wake boats, guide boats, fisheries boats, whale watching boats, crew boats and yacht tenders. Due to its universal design, the S5 Sentinel can be fitted to almost any boat and any seat.
Reach out to our sales team if you have any questions about this product. Please fill out this form for an inquiry or call 1.778.426.8545