FEEL BETTER. TRAVEL FARTHER.
Marine Suspension Seating for Recreational Boaters
Since 2001, SHOCKWAVE Seats has designed and manufactured innovative marine suspension seating to protect boaters from the shock of wave impact. From recreational boaters to military vessels, we develop the best suspension modules on the planet.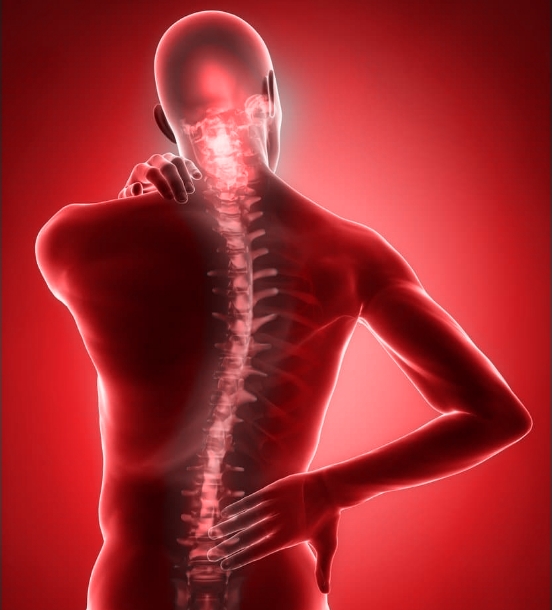 Does your boat not have seat suspension?
Take the boat out for a few hours and ask yourself this: Does my body ache? Am I unusually tired? Am I feeling the need to cut my time on the water short? Or maybe you have a past injury that prevents you from taking the boat out altogether!
The point is, if your seat isn't designed to take abuse, you might. Travelling at even moderate speeds without seat suspension can cause cumulative back and neck pain/injuries. Wave shock impact can be unforgiving and over a long enough time period, it can leave you debilitated and unable to take the boat out whatsoever. You deserve to be comfortable, and to enjoy every minute on the water!

FEEL BETTER. TRAVEL FARTHER.
The S5 Sentinel absorbs wave shock and can help prevent high-impact and cumulative injury. It can be installed on any boat, bringing SHOCKWAVE technology to people who want to stay out longer, fish/play harder and keep comfortable. In any conditions, SHOCKWAVE has your back.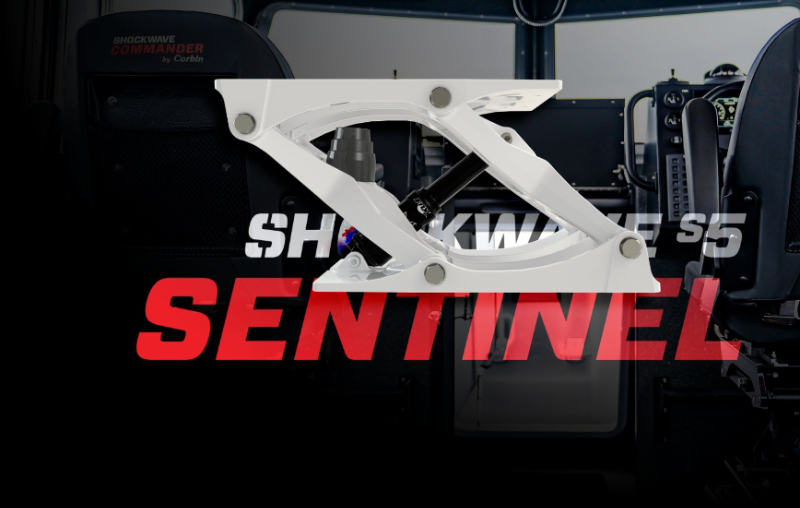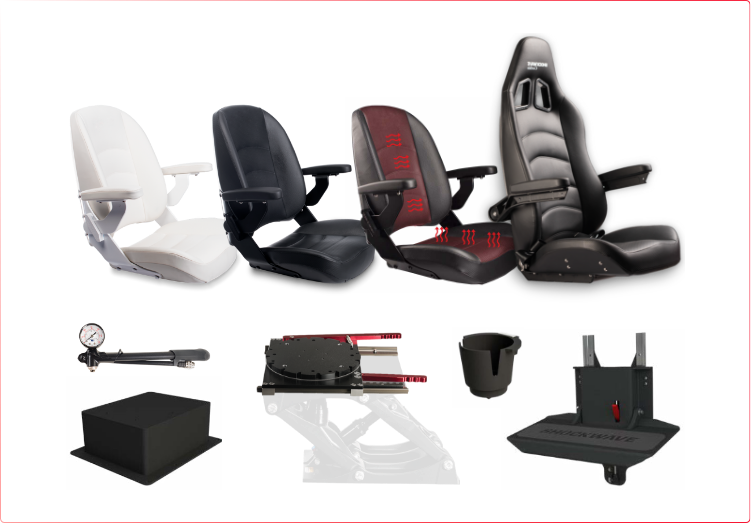 A full suite of world class products
We don't just build world-class suspension. SHOCKWAVE offers a full suite of products that provide an unbeatable marine seating experience.
VERSATILE INSTALLATION & USE CASES
The S5 Sentinel is most often found on fishing boats, coastal cruisers, ski/wake boats, guide boats, fisheries boats, whale watching boats, crew boats and yacht tenders. Due to its universal design, the S5 Sentinel can be fitted to almost any boat and any seat.
WE'RE PROUD TO WORK WITH THESE RECREATIONAL BOAT BUILDERS
SHOP THE S5 SENTINEL PRODUCT LINE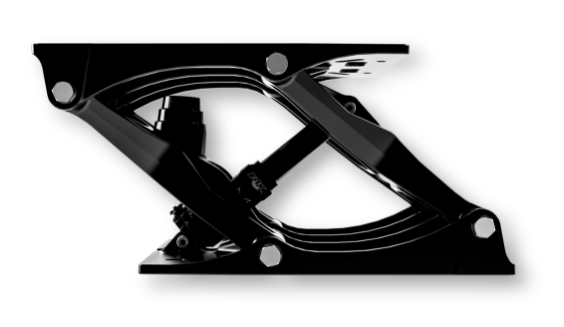 Benefit from our Dealer network
Ordering through a dealer enables you to talk to real people about the product and ask questions ahead of making a purchasing decision. Our dealer's prices are often better than on our website. Our dealers can generally get your products faster than purchasing direct through our website. Some dealers may display products in their store so you can actually sit on the suspension seat and see how it works, prior to purchasing. Also, many of our dealers stock product, so you can walk away with your new S5 Sentinel Suspension Module.
What our Pro-Staff say about the s5 sentinel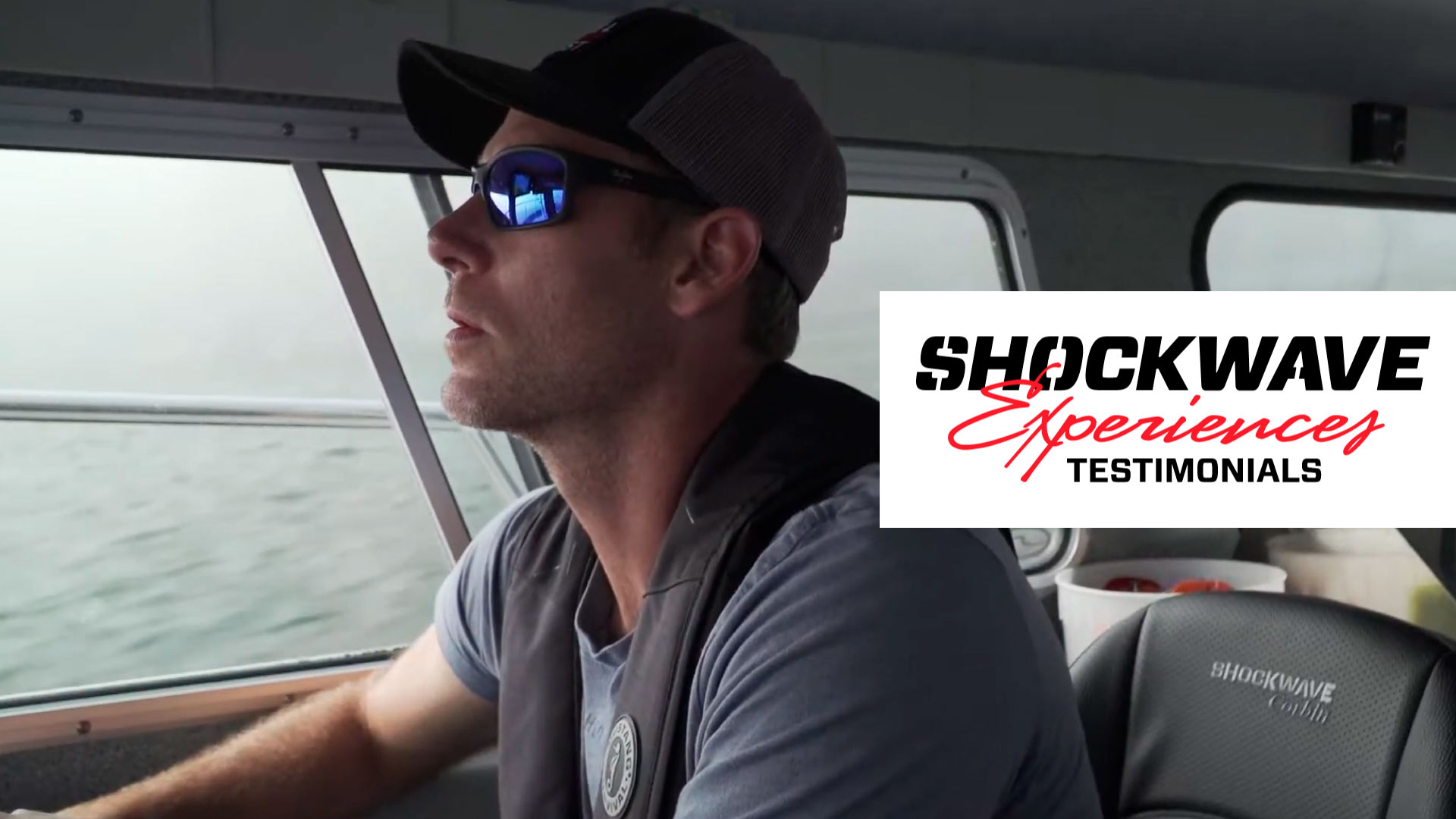 2:01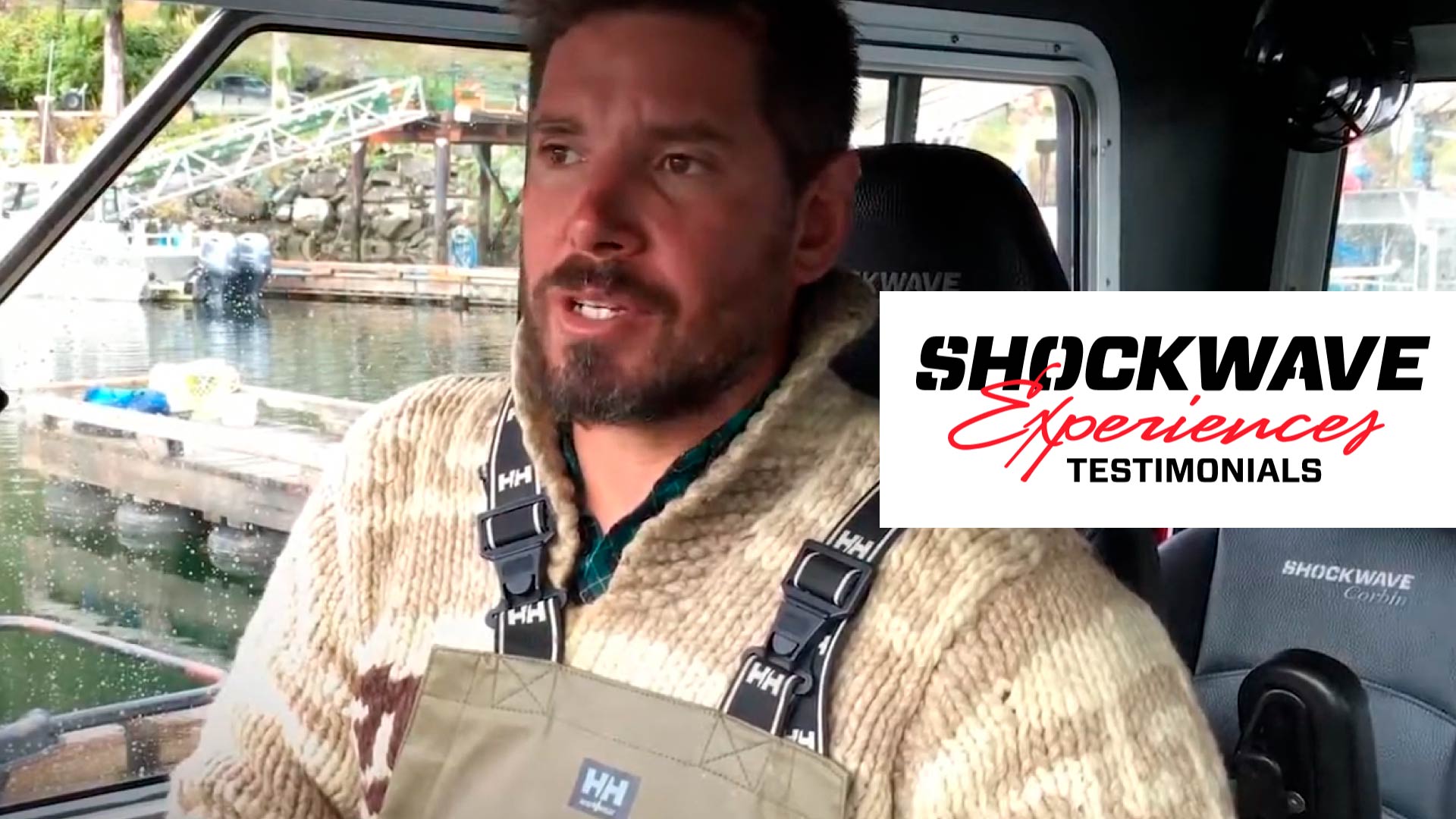 1:28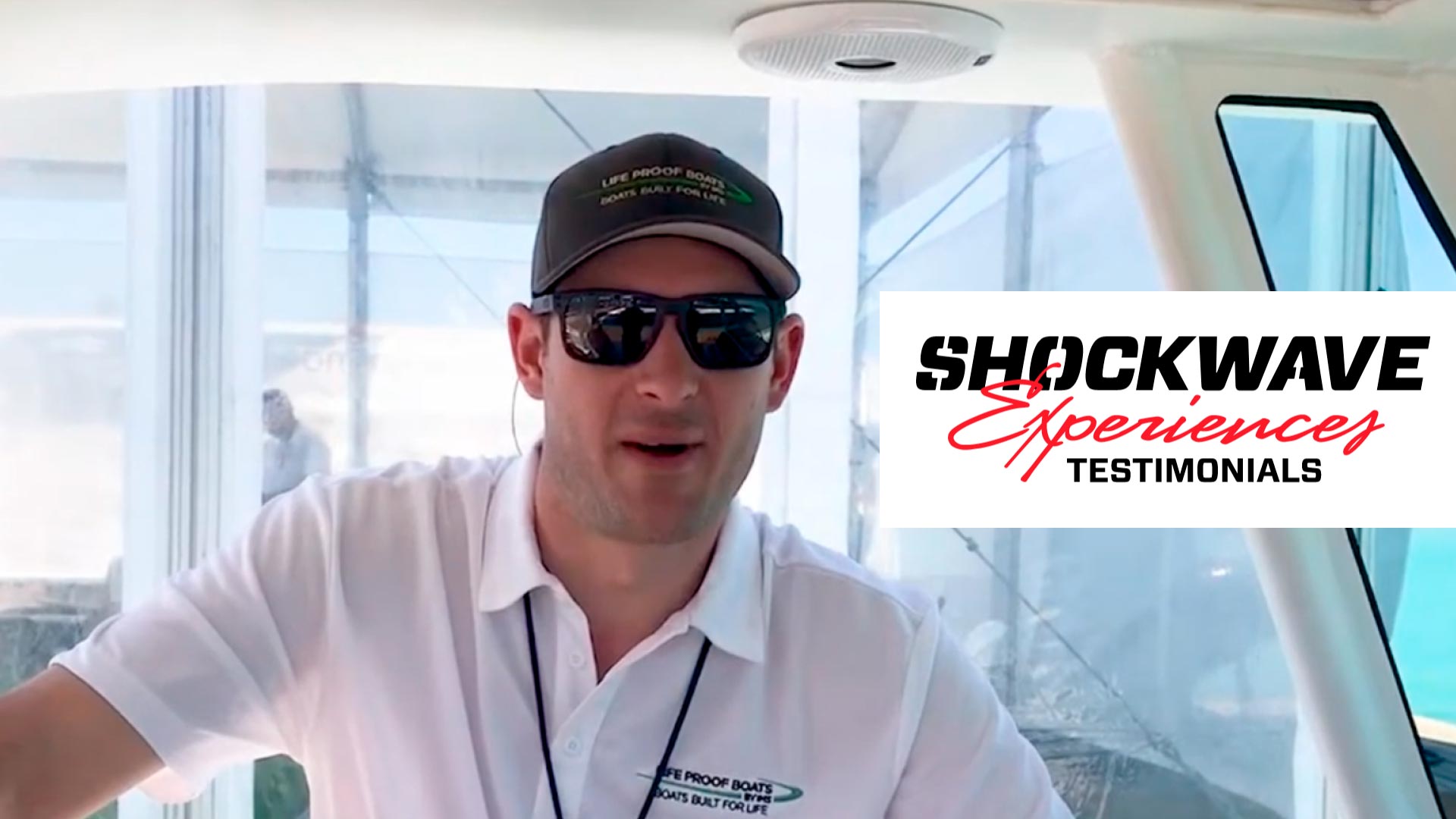 1:39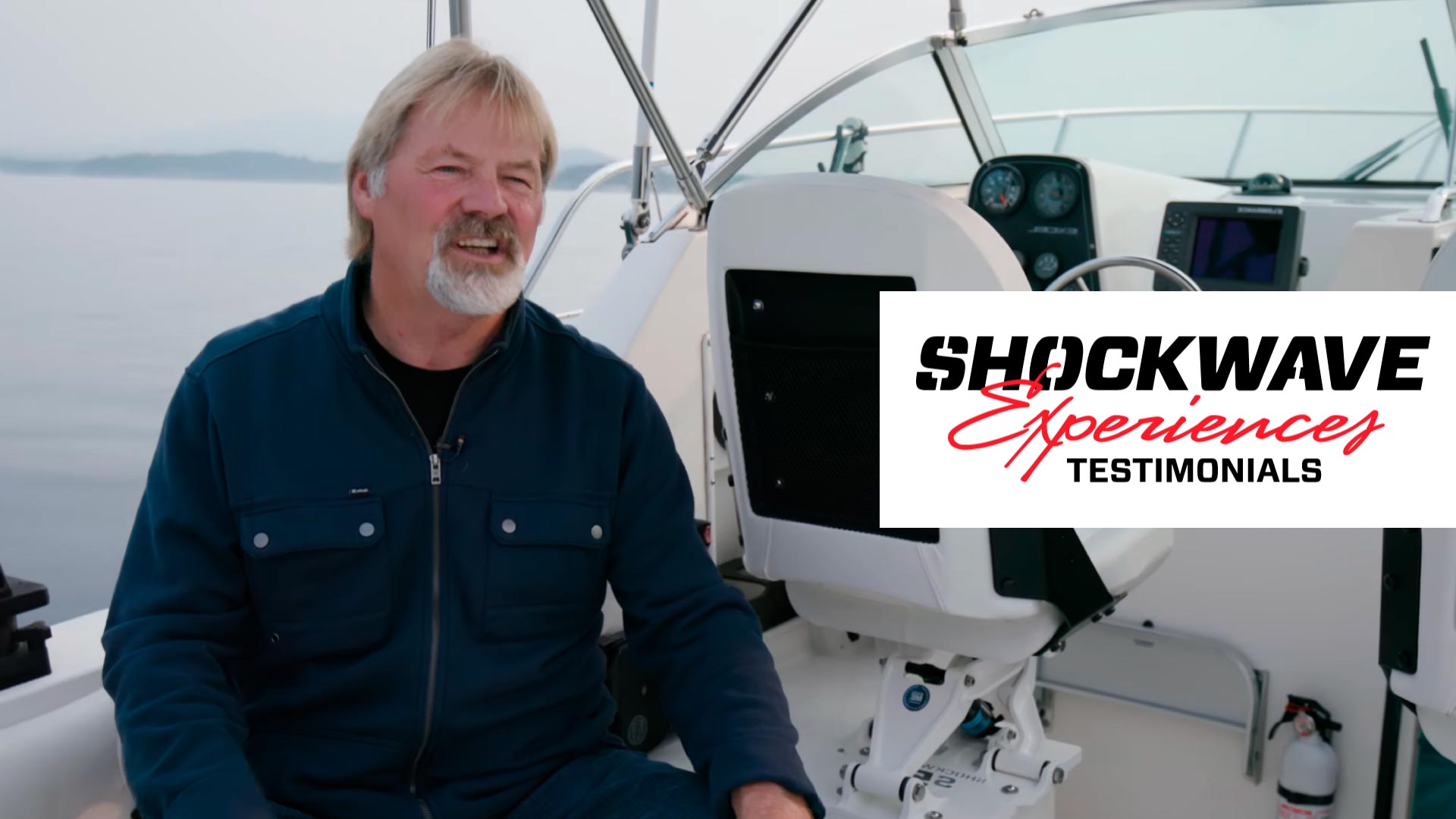 0:25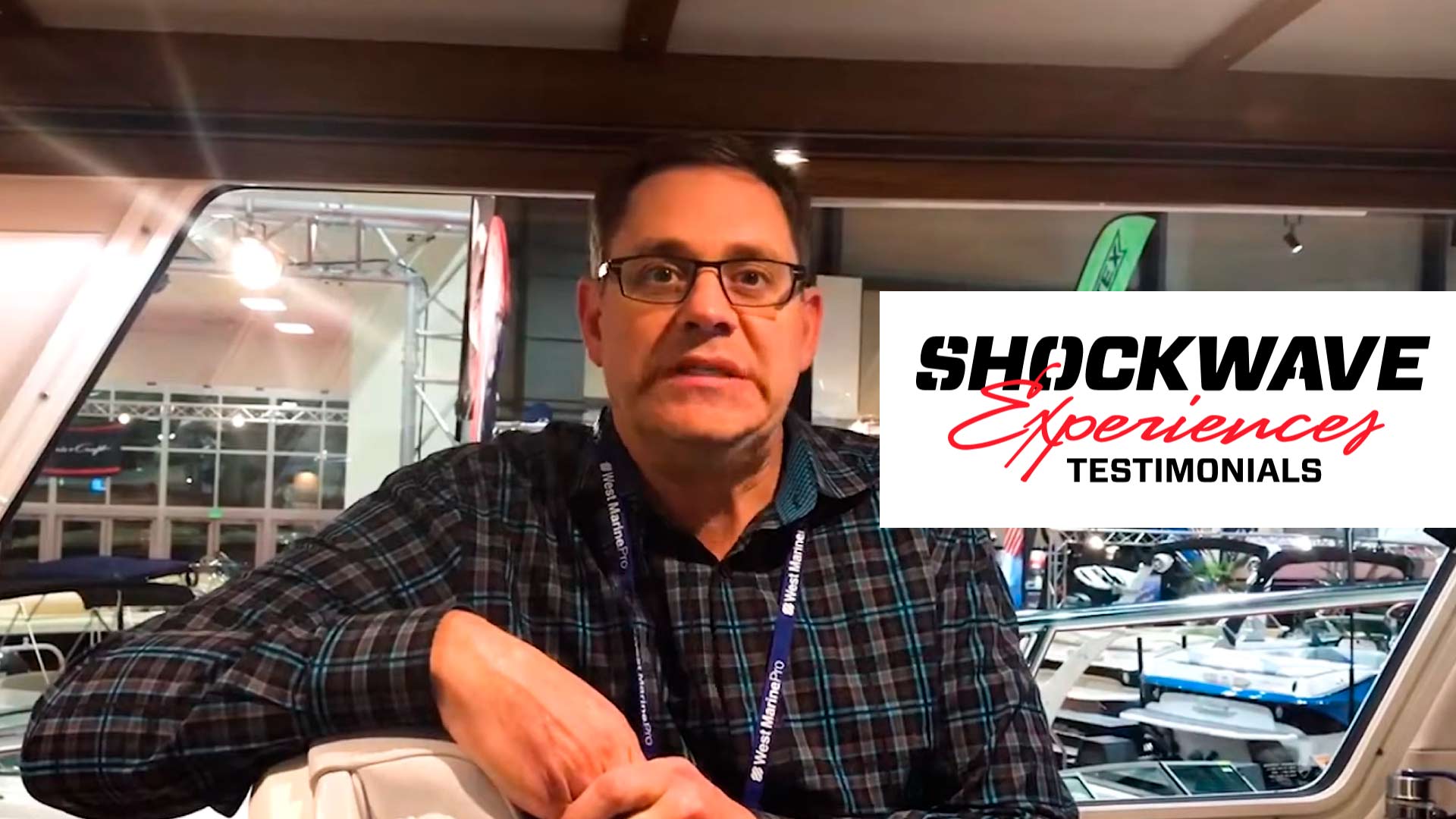 1:14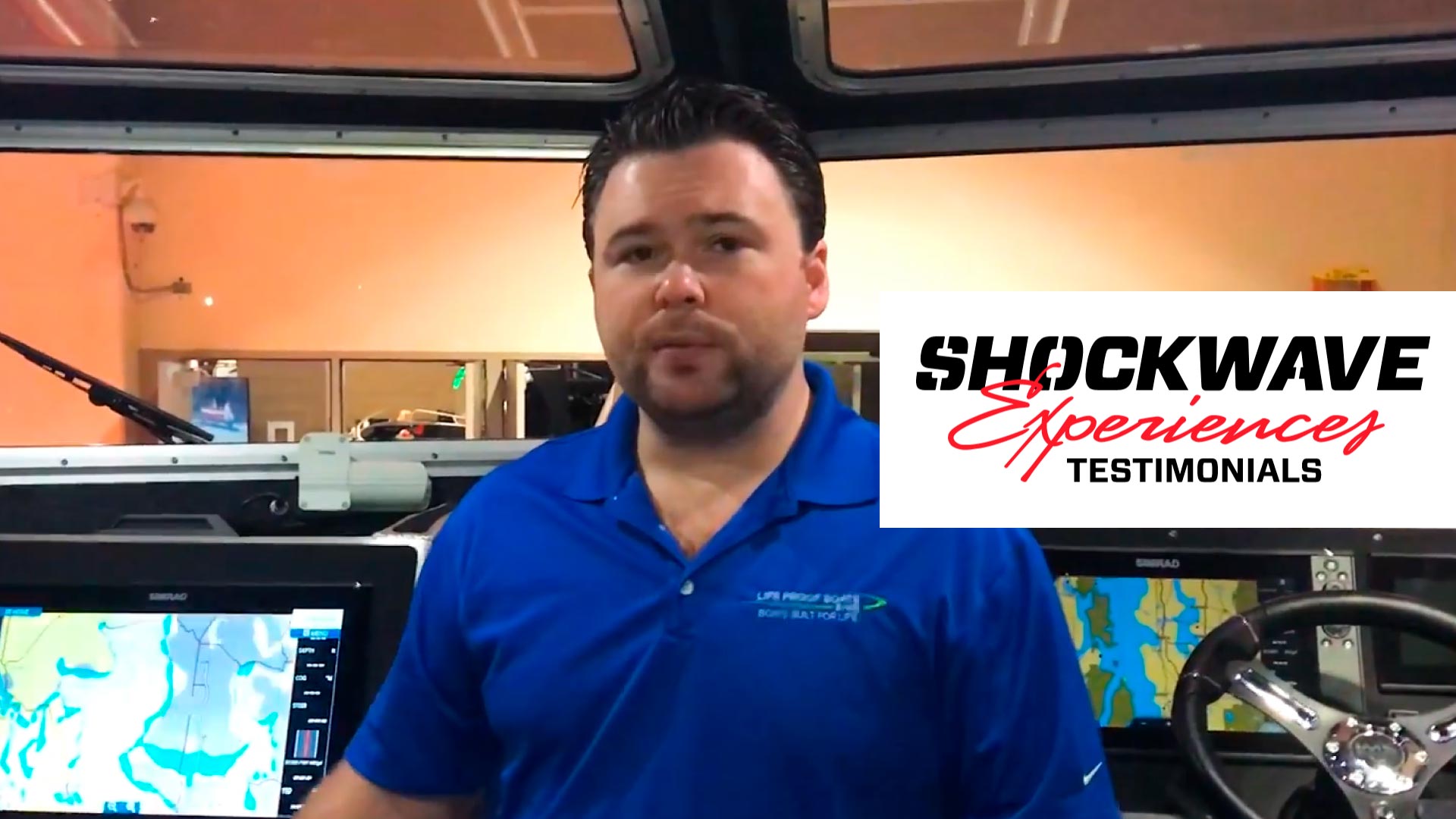 1:29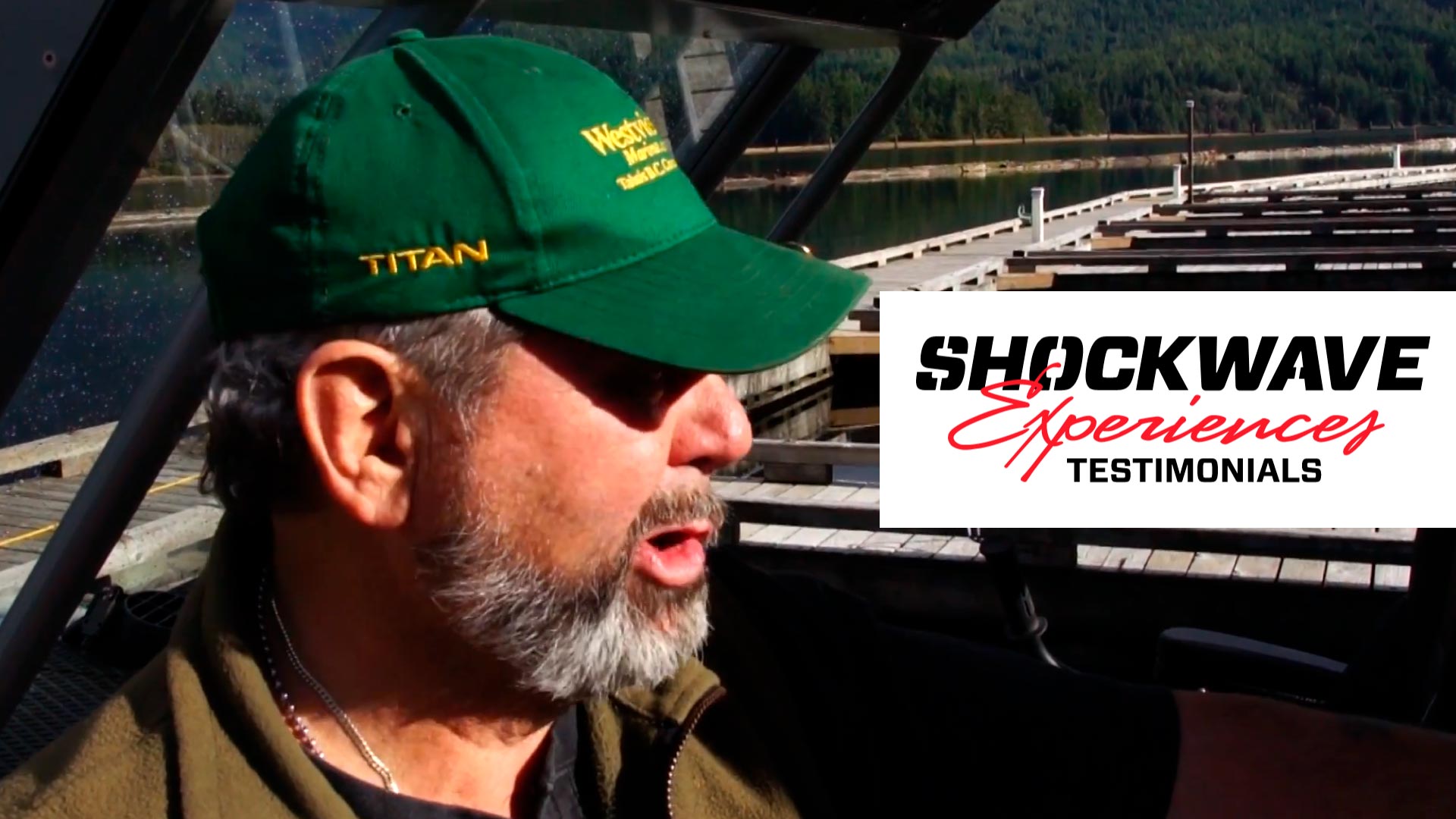 0:57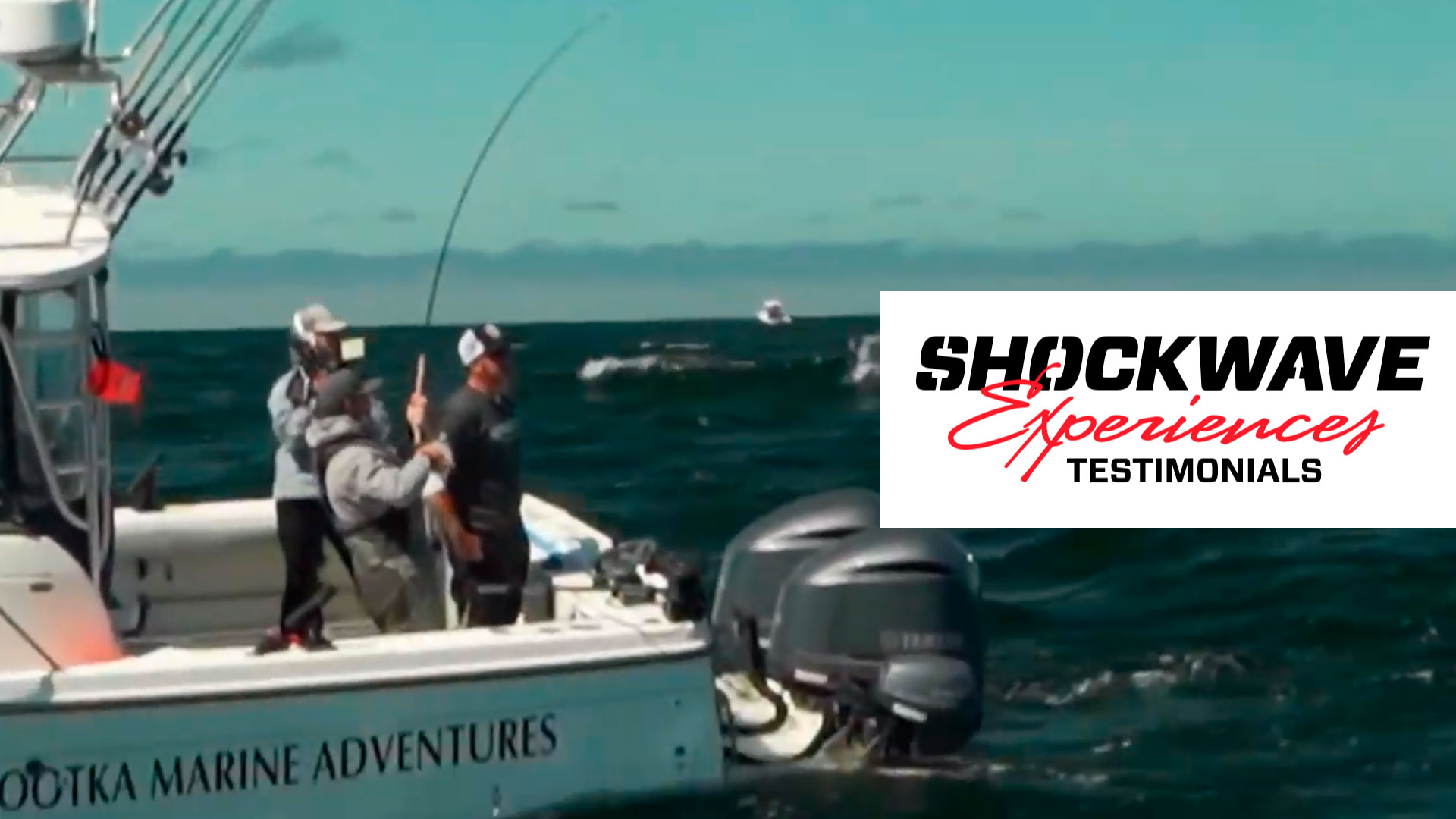 0:33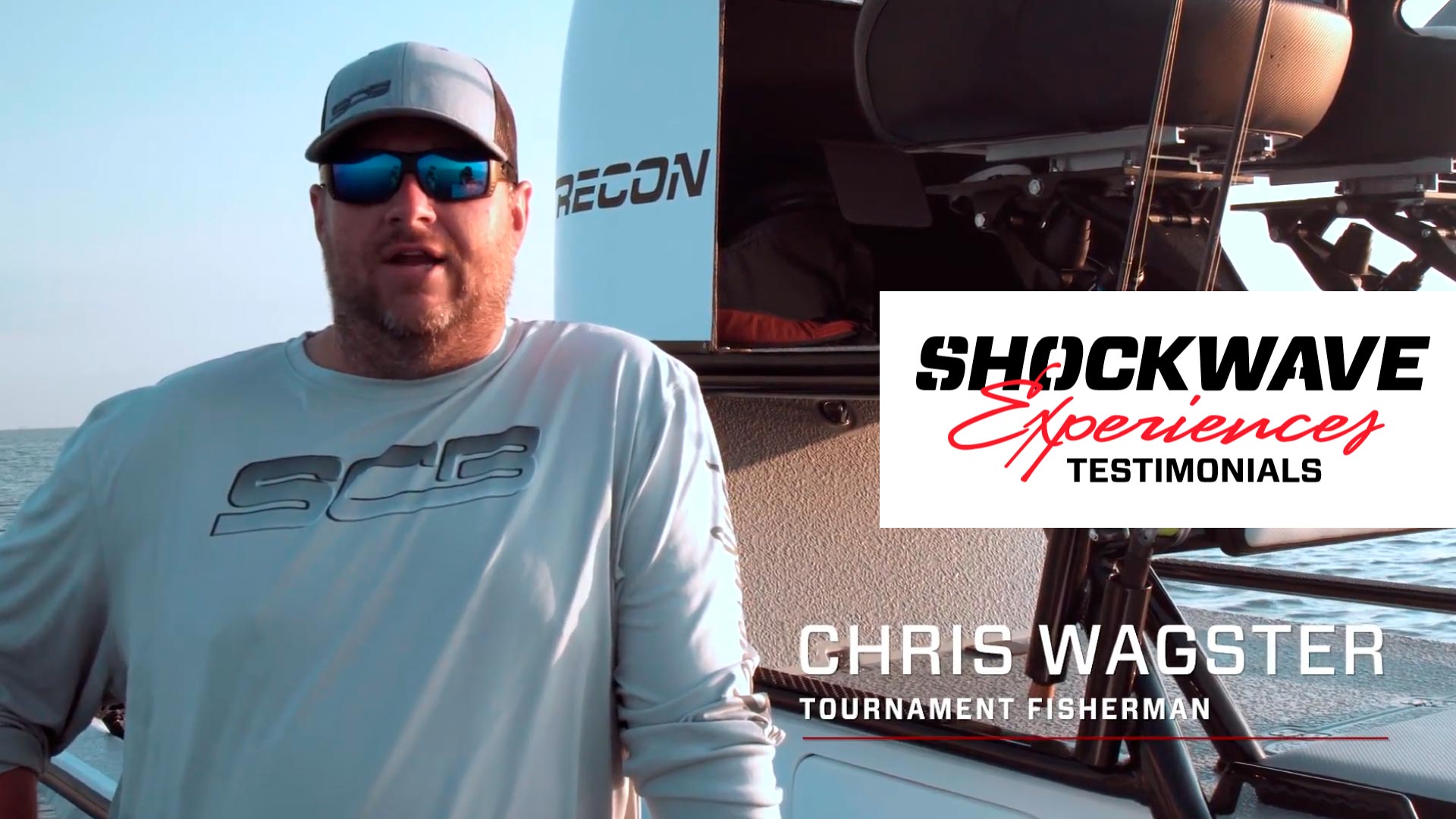 0:33
"We teamed up with SHOCKWAVE this last year and it has stepped our game up to the next level. We can now make longer runs and be more efficient with our time on tournament day! Not to mention way less stress on our backs during the rough weather days!"
We fish hard for 2,3 and 4 days straight sleeping over night free in the Gulf of Mexico. We are one of the most hardcore teams in the gulf, we don't backdown from much. The SHOCKWAVE Suspension Modules are essential to our performance."
"Our crew and clientele absolutely love the S5 suspension module! We have thousands of hours on our S5 modules now, and wouldn't want to run with anything else underneath us!"
"My upgrade to the S5 suspension seating package from SHOCKWAVE has literally eliminated the feeling you have of running a boat day in, day out on the big water."
Even the pros will vouch for us
From an auspicious start fishing the bass, pike and muskie lakes of Northern Ontario, Milne has spent the past two decades plying his angling passion on the West Coast of British Columbia....
Brendan grew up in Vancouver, BC, Canada and developed a love for fishing at an early age. A career in the NHL delayed his full time fishing career but now he has...
Bob Izumi is Canada's most popular fishing personality and one of the foremost spokespersons on the sport. Bob has hosted his weekly Real Fishing Show for over 37 years and has educated...
Wade has had a passion for fishing his entire life. Growing up in Port Hardy, he's spent over 25 years fishing in and around Port Hardy. This passion is what lead him...
Ryan Chamberland has been working on guiding in the sport fishing industry and working in marine stewardship activities on the west coast since 20 years old, giving him plenty of experience in...
Adrian spends almost 200 days a year as a fishing guide on Vancouver Island based in Zeballos. His uncle invited him to Zeballos 16 years ago and it has been his home...
Scott has been an avid angler from a young age. He grew up in Alberta spending the weekends fishing at his family cottage. He was very passionate about fishing from a young...
Lee primarily fishes Lake Ontario in Chaumont, New York in the warmer months. He fishes on his 22' Hewescraft from April till November — fishing primarily for lake trout, salmon, walleye, northern...
Chris was raised and taught to fish and hunt at a young age. It's always been a passion and a way of life in his family. As he grew older there came...
Mike Barksdale has been on a boat since he was a toddler with his parents, fishing primarily off the Oregon coast. They fished for salmon, rockfish, and sturgeon. When Mike turned 16,...
Cody and Charlie Barton fish nurmerous tournaments in Texas and Louisiana every year. They were recently named 2019 Rudy's Redfish Series Team of the Year as well as 2019 Legends Team of...
Capt. Trey Baker was born and raised in Pensacola Fl. Unlike most guides , Capt Trey wasn't born into a fishing family. It wasn't until the age of 16 that he really...
Adam Petnuch caught the love for fishing in the north woods of Wisconsin when he was just a kid. His dad took him fishing up there on the weekends. When he was...
Mark Coleman is a lifetime fisherman and diver who's passion led to starting a fishing guide and charter service in Washington State at the age of 23. 16 years later, his operations...