Military, commercial & Professional Mariners
Shockwave Seats is a global leader in marine shock mitigation seating.
We design and manufacture all of our marine suspension products in Canada using military-grade components.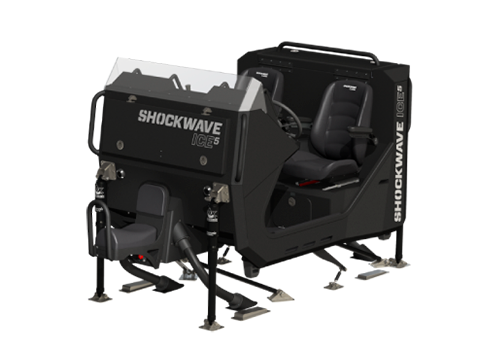 SHOCKWAVE introduces its latest ICE (Integrated Control Environment) design, the new ICE5 Console. Designed to provide the ultimate in shock mitigation to elite military organizations around the globe.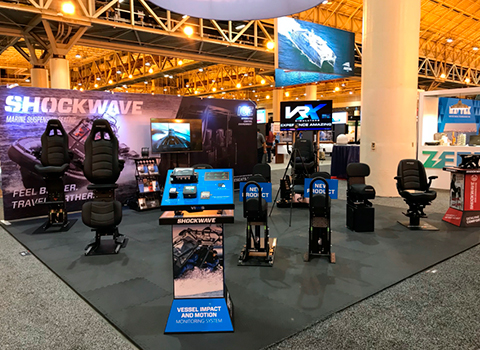 Seawork
DSEI
IBEX
METS
Workboat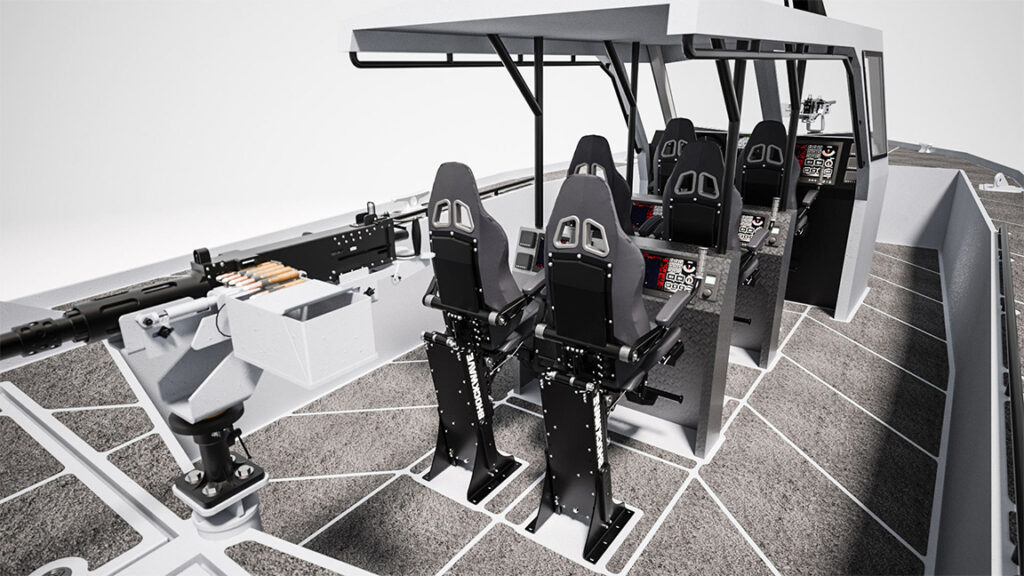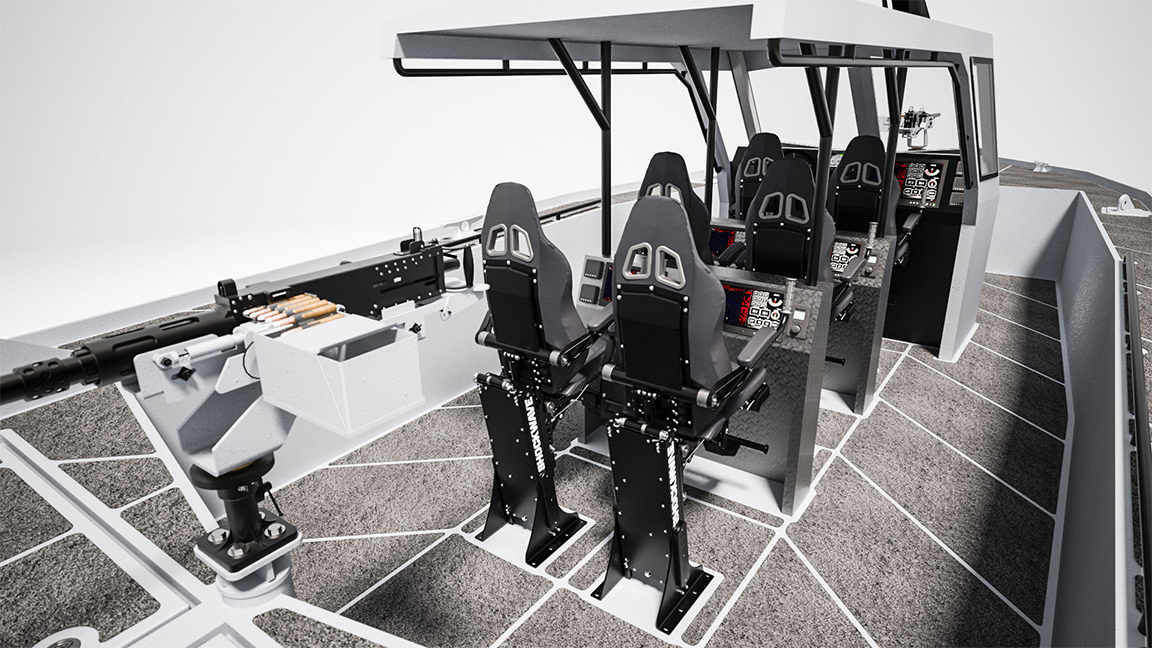 SHOCKWAVE installed on Metal Shark patrol vessel
Metal Shark Boats has equipped the vessel with SHOCKWAVE's model SW-S3-T1302. This drop-down bolster seat is designed to protect occupants from high speed wave impacts.
SHOCKWAVE is a proud supporter of