FEEL BETTER. TRAVEL FARTHER.
SHOCKWAVE
Specialty Seats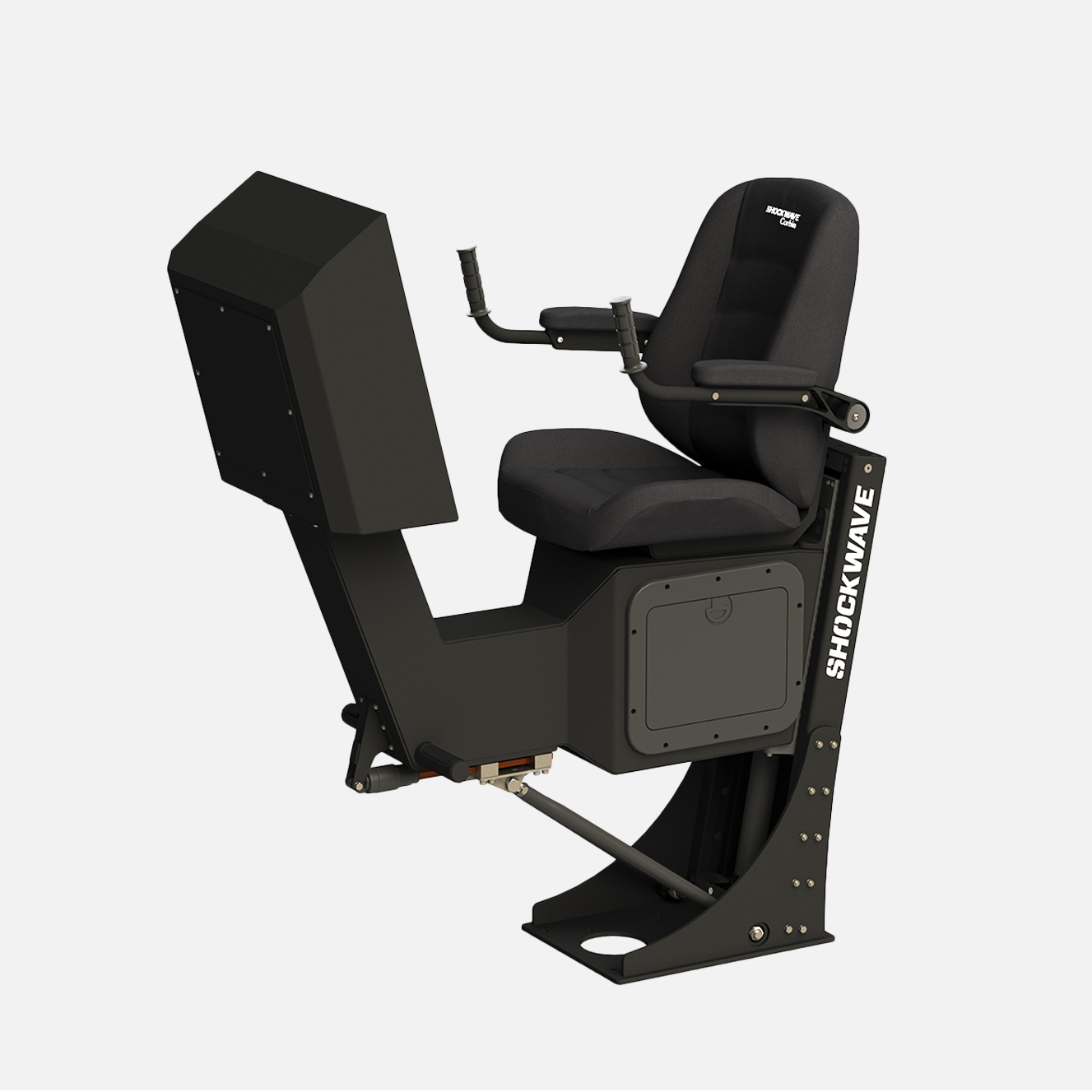 Tested and proven with our most demanding clients, the durable Helm Control Pod offers a 12-inch travel FOX Float H20 shock absorber with ACCURIDE.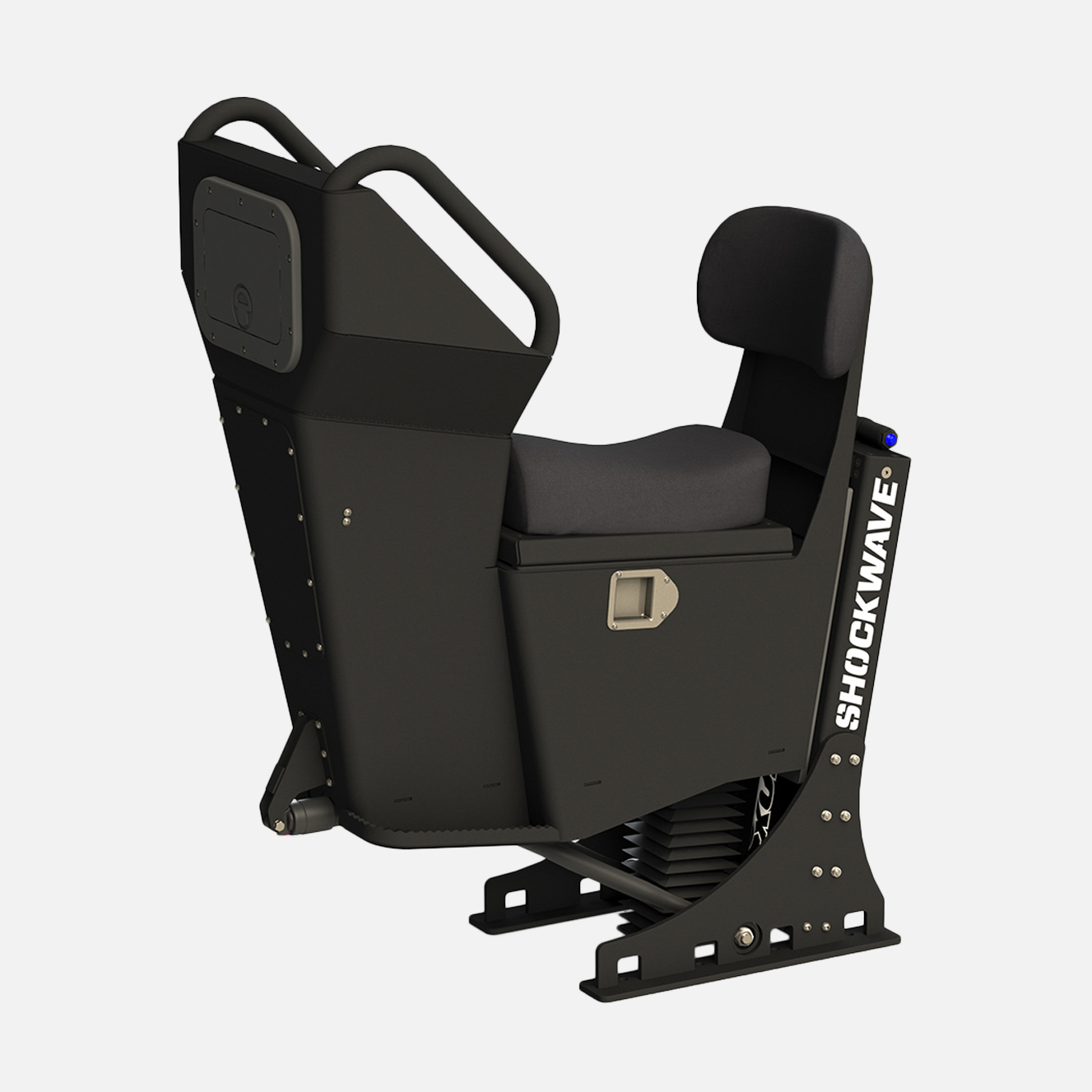 The S3 Jockey Control Pod offers an 8-inch travel FOX Float H20 shock absorber with ACCURIDE.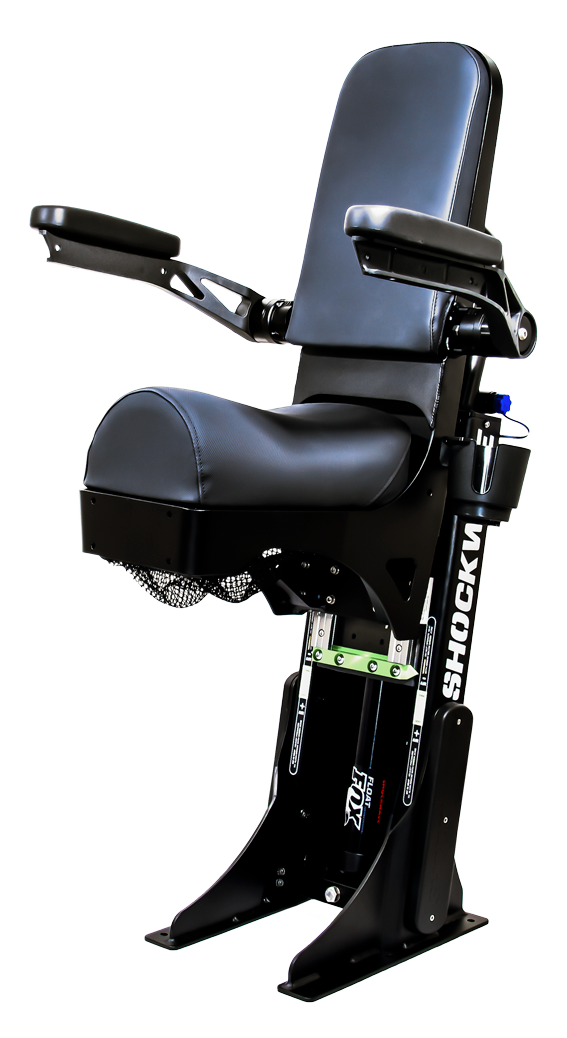 S3 Lightweight High-Back Jockey
Designed for the helm/nav. seat on center console RHIBs, this hybrid seat combines the benefits of the lightweight compact Jockey seat with additional support of a High-Back and Armrests.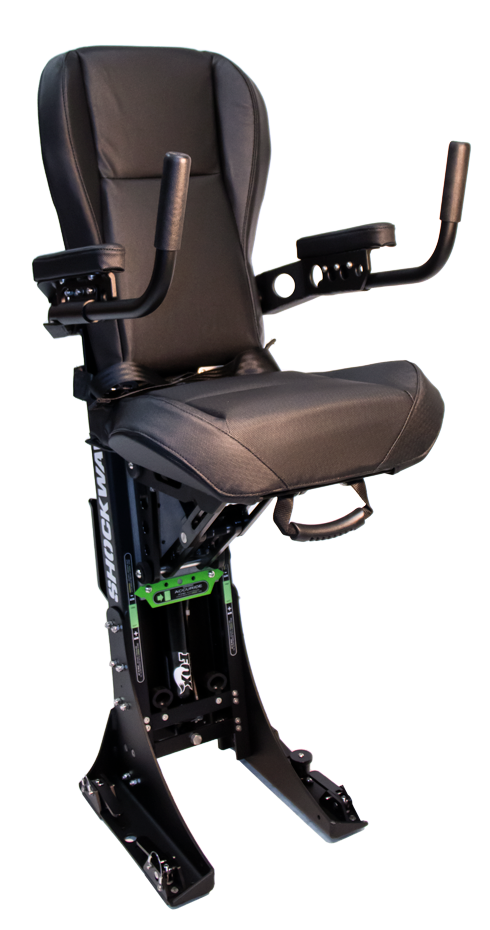 G-Force S3 Drop-Down Seat
With nearly 2000 units in active service on the USCG-RBS-II and hundreds of other applications, the Drop-Down G-Force is a proven winner for performance and durability.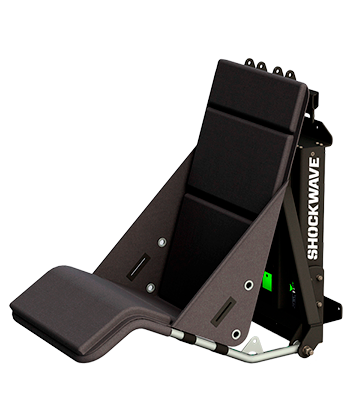 Bulkhead Mount Folding Troop Seat
Maximize your carrying capacity with versatile Folding Troop Seats.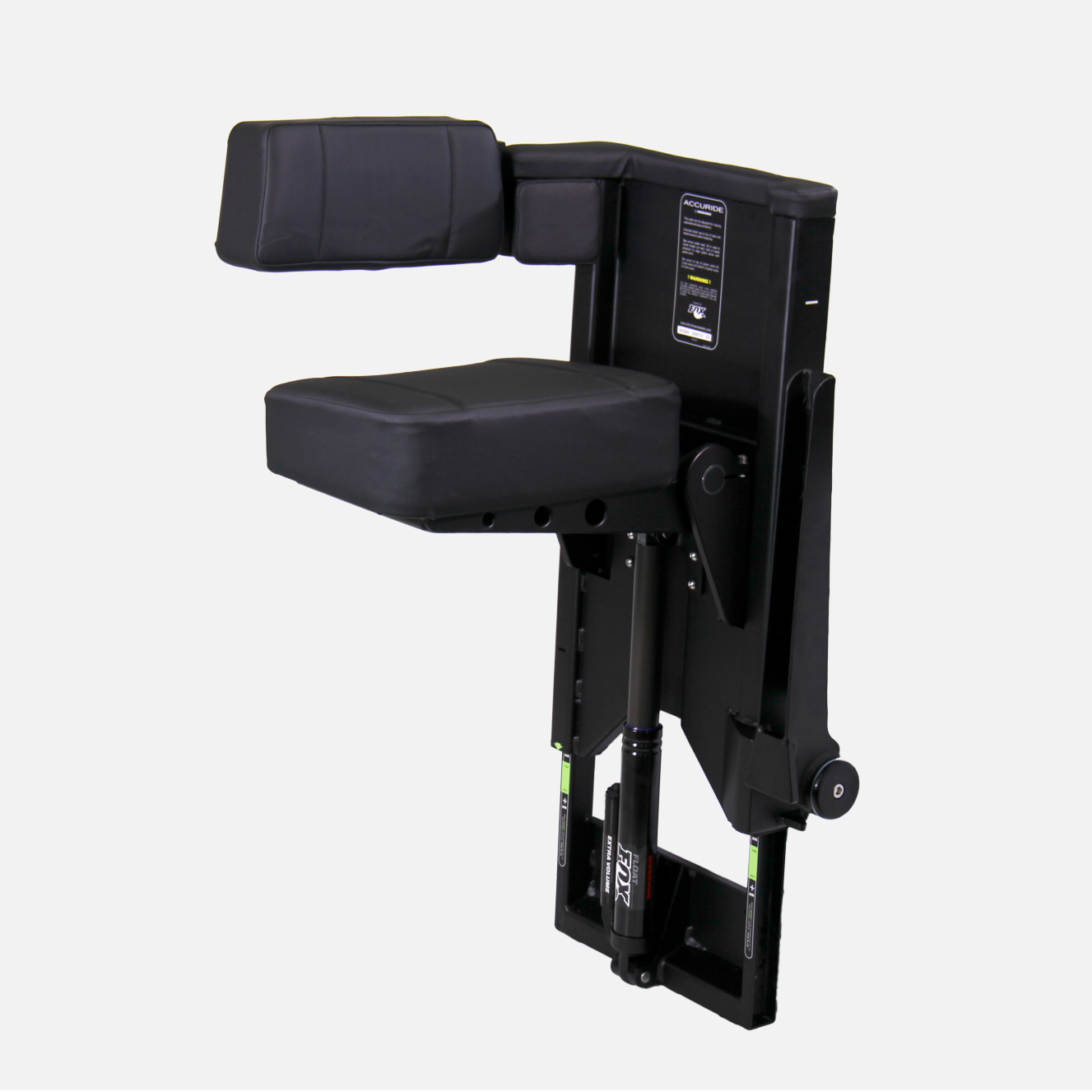 Versatile Wall Mount Folding Seats fold away when not in use.
These seats are deployed in thousands of US Coastguard, law enforcement and military/special forces vessels around the world. They increase occupant safety significantly when operating at high speeds in extreme sea conditions.
We provide direct support in person, on the phone, or over email as required. We also have technical and engineering resources available to travel in person to help with installation training or other requirements as they arise. Real humans helping real people.
Testing under real-life conditions
To understand exactly how our products perform, we put them to the test in some of the toughest conditions on earth. In 2010, SHOCKWAVE president David Smith completed an 8000-mile journey using SHOCKWAVE technology. He took an 11-meter open-hull RHIB outfitted with an ICE Console from St. John's, Newfoundland, over Canada through the Arctic Circle and the Northwest Passage, around Alaska and back home to Victoria, BC. 
COMPUTER DESIGN & STRUCTURAL VERIFICATION
We test all of our products expansively on and off the water, using the latest software, equipment and test boats. Moreover, we use custom built equipment to tune and test our products for the specific needs of the marine environment. 
While we test and measure our components and seats in related environments, we also use a number of other in-house analytic and testing methods to ensure absolute safety and ultimate performance.

We perform "Drop Testing" in house to verify component strength and suspension performance​

We use SolidWorks Simulation software to analyze millions of variables that may cause stress on the components and parts of all our products​

All major components are broken down for validation and tested individually

All of our products are
tested on and off the water​
Reach out to our sales team if you have any questions about this product.
Please fill out this form for an inquiry
or call 1.778.426.8545