feel better. travel farther.
Changing the game of marine suspension seating.​
SHOCKWAVE is a Canadian company with a global presence, originally founded in 1965. We design and manufacture marine suspension seats for professional and recreational boating markets. It's our commitment to continual improvement, rigorous testing, safety standards and innovative shock module design, that protects boaters from the shock of wave impact.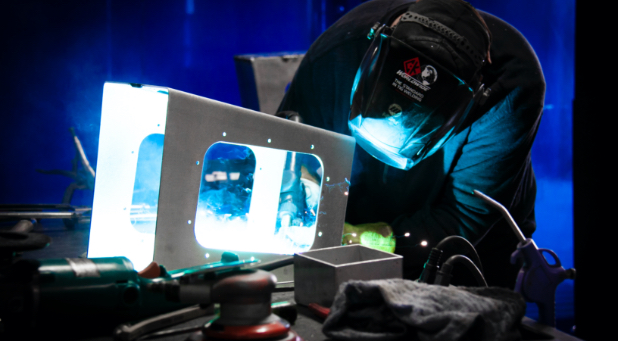 Every company's success is a result of its people. Our team works with passion and dedication through each and every role. With state-of-the-art technology, superior design and quality components, we make the open-water accessible to customers.
We work hard to find the best solutions that offer boaters an experience they would never have imagined. As avid boaters ourselves, we understand what our customers value most – and we create the best marine suspension seats in the world to provide a safer, more comfortable and exciting ride.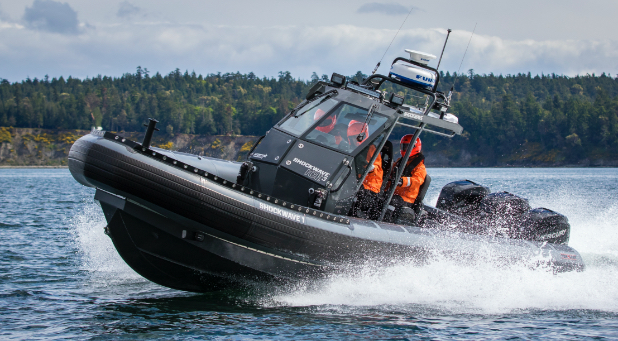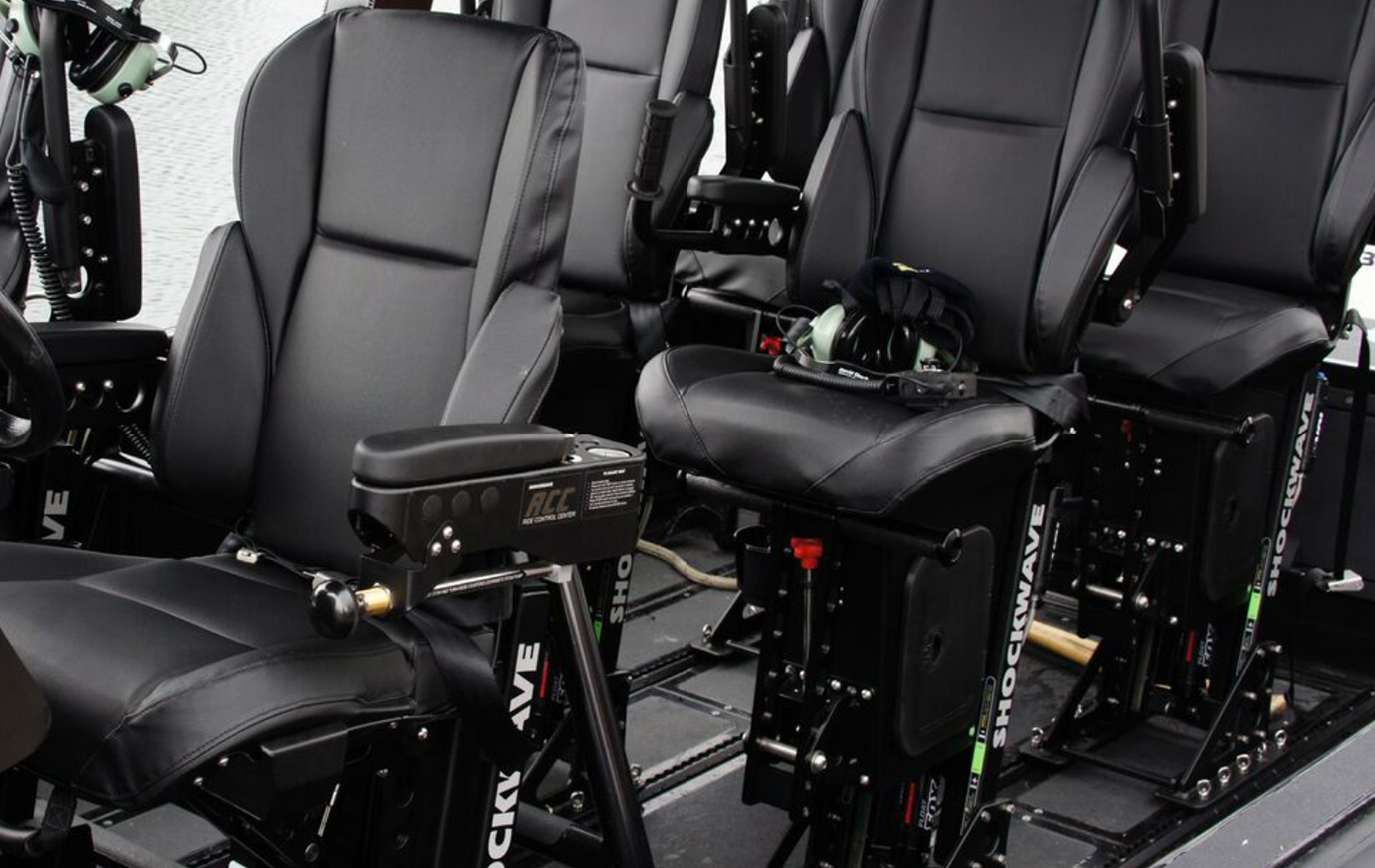 We offer a broad range of products, providing customers with a wide choice of product solutions. Within our professional product line we offer unlimited customization, allowing for mission specific designs.  Our products are built with simple yet rugged construction, so they are easy to own. This translates to a lower total cost of ownership: Less training, lower maintenance, longer life, and better performance.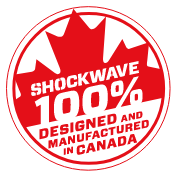 SHOCKWAVE products are welded, assembled, painted, and built in North America with materials supplied from our high-quality, high-performance partners; FOX Defense, Corbin Seats, Speedway Engineering, IGUS and BSCI Energy Management Systems, to name a few.  Customers can be assured of the finest quality workmanship.
From Vancouver Island to Alaska
Building the first shockwave prototype
In 2001, David Smith tested the first SHOCKWAVE seat prototype on his journey from Vancouver Island up to Alaska in a 24-foot aluminum boat he built himself.
Testing under
real-life conditions
To understand exactly how our products perform, we put them to the test in some of the toughest conditions on earth. In 2010, SHOCKWAVE president David Smith completed an 8.000-mile journey using SHOCKWAVE technology. He took an 11-meter open-hull RIB from St. John's, Newfoundland, over Canada through the Arctic Circle and the Northwest Passage, around Alaska and back home to Victoria, BC.
COMPUTER DESIGN & STRUCTURAL VERIFICATION
While we test and measure our components and seats in related environments, we also use a number of other in-house analytic and testing methods to ensure absolute safety and ultimate performance.
PATENTED PRODUCTS WITH
ULTIMATE PERFORMANCE
Both our Single Axis Suspension and Integrated Control Environment (ICE Console) systems are patented and manufactured by SHOCKWAVE. Through years of development and testing, we have been able to develop a system that is powerful and easy to integrate, bringing you the ultimate in marine shock mitigation technology.
We constantly test and measure our products and have built them to be industry leading. All SHOCKWAVE products meet or exceed specifications and requirements for certification in both Canada and the US.
100% NON-FERROUS MARINE GRADE METALS​
All SHOCKWAVE products are designed with corrosion prevention in mind, and we use only the best, premium non-ferrous materials available today.
All aluminum components are grade 5052 or 6061-T6

Chromate Coated S5 Modules for Increased Corrosion Protection

Welded and formed components are powder coated to exceed salt spray
ASTM specification B-117 (equivalent to method 509.5 from MIL-STD-810G)
Machined aluminum components are hard anodized to military specification
MIL-A-8625, and pass salt fog testing method 509.2 from MIL-STD-810G
304 and 316 stainless steel is used for all steel brackets and machined
components; 304 and 316 stainless steels pass method 2 salt fog testing
from MIL-STD-810G
THREE LEVELS OF
BOTTOMING PROTECTION
PROGRESSIVE RATE AIR SPRING
The spring rate increases as stroke increases. It is impossible to fully compress the air in the air spring at the end of the stroke. The spring rate ramps up to 3000lbs at full compression.
BUILT-IN ABSORPTION CUSHION
The cushion material is an energy absorbing foam developed for NASCAR seats, providing an extra level of protection.
Should there be the unlikely event of decompression, the shock absorbers have a rubber bump stop internally that will prevent the suspension from bottoming.
STANDARD ACCURIDE FOR ALL PAYLOADS AND SEA CONDITIONS
ACCURIDE is a feature that provides immediate confirmation that the FOX Float H20 shock is set correctly for your body weight. It's an effective and intuitive system that brings the ultimate riding experience to our clients.
Manual Air Pump
Pressure Gauge in 10lb Increments
Adjustable Extra Volume Canister
ACCURIDE Decal to Provide Quick Check of Ride Height
Our seats are designed to take abuse and are warranted to withstand heavy accelerations with full-occupancy in some of the roughest conditions open water provides.
SHOCKWAVE Seats are designed to withstand separately applied accelerations when occupied by the weight of 5th to 95th percentile occupants, including gear; in the case of ICE Modules and Control Pods, this also includes installed gear and equipment.
Salmon, Tuna - you name it. Shockwave is there testing product, meeting our customers, sponsoring and participating in events and supporting  salmon enhancement initiatives.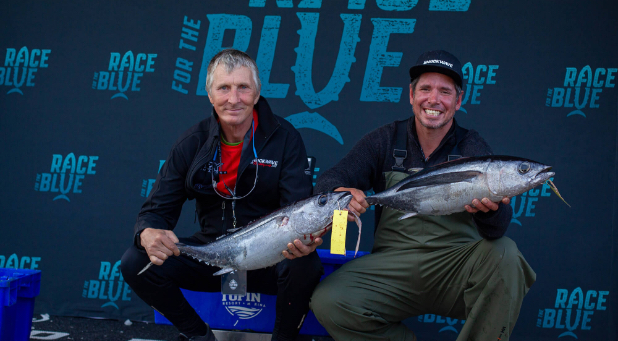 Shockwave has supported BC Salmon Enhancement efforts for years, through local Derby sponsorship and participation and direct product donations for the Salmon Enhancement Society's Silent Auction.  BC Salmon Enhancement is actively supported by Shockwave's Owner – David Smith.