Two Canadian companies are working together to change the marine industry forever. Galvanized by innovation, KingFisher Boats, the leading builder in heavy-gauge aluminum boats, and SHOCKWAVE Seats, the leader in marine suspension seating, are partnering to offer an unparalleled experience on the water.
KingFisher Boats deliver a remarkably smooth ride on the water in any condition. KingFisher provides an experience and product to keep you on the water longer in more comfort. The Canadian boat builder has decided to add the SHOCKWAVE S5 marine suspension module as an option to their offshore and coastal series.
"We always strive to improve the customer experience, so the decision to add the SHOCKWAVE S5 marine suspension model made perfect sense," says Mark Delaney, Director of Sales & Marketing. "The quality and performance of the Shockwave suspension product is unmatched, and we are glad we can offer owners a safer more comfortable ride."
SHOCKWAVE has worked tirelessly testing and building suspension seating for the premier marine vessels around the globe. They have developed a new suspension system that will bring the same technology to the recreational boater: a simple, Canadian designed and manufactured suspension unit that can be installed in virtually any boat. It is an inexpensive suspension unit that allows boaters to feel better and travel farther, all with diminished fear of injury. Partnering with KingFisher helps bring marine suspension to the masses.
"KingFisher is the leading aluminum boat builder in Canada and we couldn't be more proud working together with them," says SHOCKWAVE Founder David Smith. "Pairing a KingFisher together with a SHOCKWAVE S5 offers one of the best boating experiences on the market.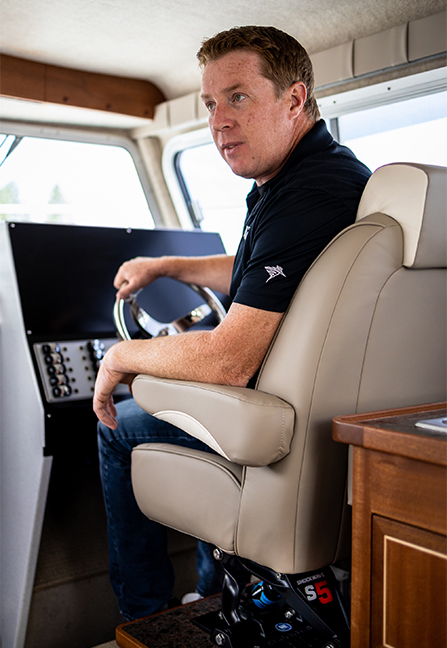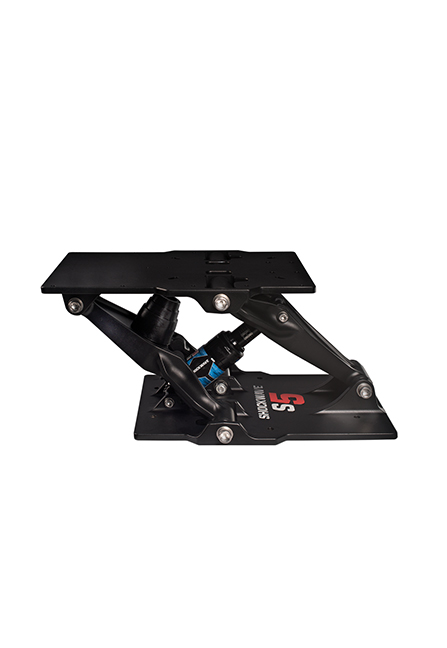 To learn more about the KingFisher Boats Offshore and Coastal Series please contact:
Kaitlyn Van De Cappelle, Marketing Supervisor
[email protected]
+1.250.545.9171 ext. 138
www.kingfisherboats.com
To learn more about the SHOCKWAVE and marine suspension seating please contact: