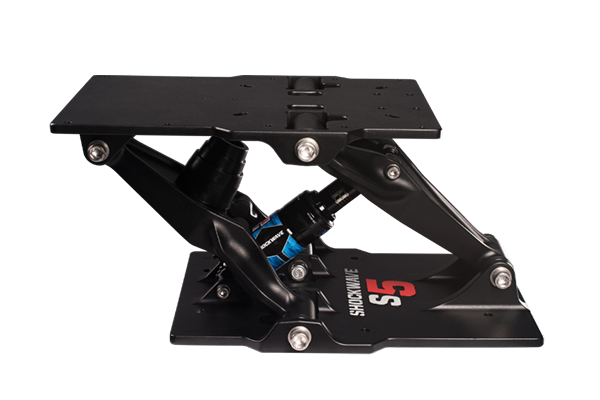 The S5 Suspension Module provides boaters access to the marine suspension technology that we tested for years with military clients, providing them with on-water experiences like they never have had before.
LEARN MORE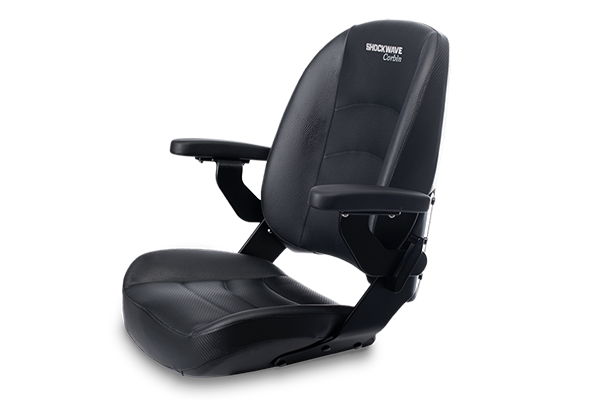 Designed to pair perfectly with the S5 Suspension Module, the Corbin2 is a lightweight, robust boat seat that comes equipped with folding armrests, a storage pocket, machined aluminum seat frames and fiberglass seat backs, and Corbin cushions. These seats will outlast any marine seat on the market.
LEARN MORE
NEW

SHOCKWAVE Seats announces the NEW S6 Suspension Module with height adjust. Designed for commercial applications, the S6 is built for the salt water marine environment. It is ideal for any vessel that regularly has people of varying heights operating offshore in moderate to heavy seas, such as search and rescue, law enforcement, fisheries, government agencies and commercial boats.
LEARN MORE
Recreational
Product Line
Benefit from our
Dealer network
Ordering through a dealer enables you to talk to real people about the product and ask questions ahead of making a purchasing decision. Our dealer's prices are often better than on our website. Our dealers can generally get your products faster than purchasing direct through our website. Some dealers may display products in their store so you can actually sit on the suspension seat and see how it works, prior to purchasing. Also, many of our dealers stock product, so you can walk away with your new S5 Suspension Module.
SHOCKWAVE's Recreational Product line is best suited to boating applications such as fishing boats, coastal cruisers, ski/wake boats, guide boats, fisheries boats, whale watching boats, crew boats and yacht tenders.
ambassadors and pro-staff
WE'RE PROUD TO WORK WITH THESE recreational boat BUILDERS
The new heated seat is available to our recreational and commercial boating customers. This new addition offers two heated cushions – both a back and seat cushion, ensuring the occupant really feels the warmth.
Look for SHOCKWAVE at:

IBEX
METS
Dealer Week
Miami Boat Show
Salmon, Tuna – you name it. Shockwave is there testing product, meeting our customers, sponsoring and participating in events and supporting  salmon enhancement initiatives.