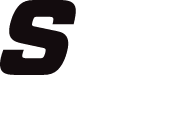 Helm & Crew Seats
Product Line
Our best-selling S2 helm or passenger seat offers unparalleled ergonomics for comfort and performance. This helm seat can be mounted on a seat riser, storage box or even bulkhead mounted. Commonly used on cabin boats for moderate to heavy sea conditions.
Both seats are shown with deck slides, offering 6" of fore/aft travel.
s2 drop-down bulkhead mount
s2 drop-down
bulkhead mount
This vertical drop-down bulkhead mounted seat allows the user to sit or stand while offering superior comfort in both positions. This compact and lightweight helm or passenger seat is commonly used on cabin boats for moderate to heavy sea conditions.
The bulkhead mounted S2 seat keeps the deck area below the seat free from tracks, slides and mounts, allowing occupants to move freely around the seats without injuring exposed feet.
Hand Grib Port and Starboard
Bulkhead Mount Adjustable Footrest
SHOCKWAVE's very popular S2 seats (with 6" shocks) are designed to be used for law enforcement, government agencies, SAR applications, and the helm seats are often selected for high end recreational use cabin boats. The Jockey seats are commonly used on open boats mounted on risers. They are relatively compact so very useful for vessels with space constraints.
Need to replace any product parts?
All parts from upholstery to shock absorbers can be purchased directly through Shockwave. Generally parts for our professional seats are not available through our dealers.
This product is not available for purchase online. Please fill out this form or call 1.778.426.8545